Ontario, CA— (October 25, 2017) – Kiwa Bio-Tech Products Group Corporation (OTCQB: KWBT) ("Kiwa Bio-Tech" or the "Company"), a Company focused on eco-friendly bio-based fertilizers promoting soil health, announced that the Company has held the first whole staff training and consolidation. Nearly 70 employees from Management Center, Finance Center, Accounting Center, Technology Center, Marketing Center and Manufactory Center attended the event.
The content of the training and consolidation focused on the history and development of the Company, and covered the themes of the advanced core technology, the concept of the eco-friendly agriculture, and the regulations of the public companies in the United States, manufacturing process, and marketing skills.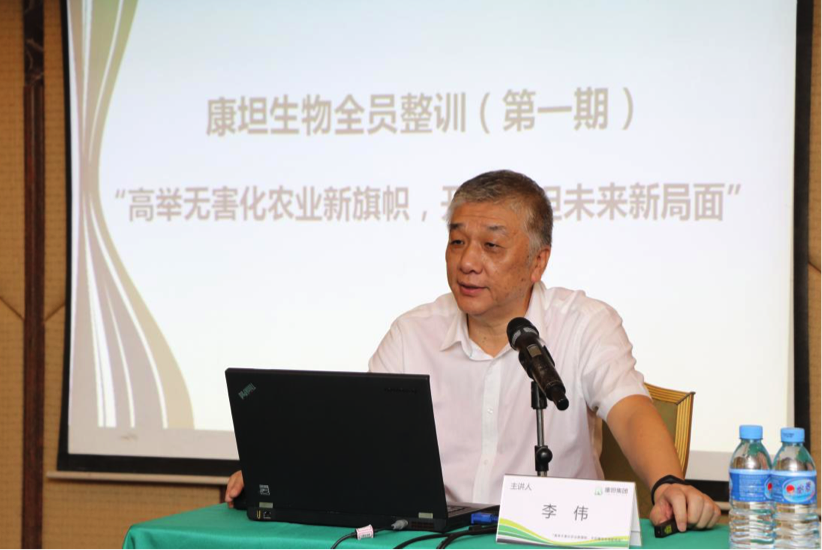 Mr. Li, the founder of Kiwa Bio-Tech, specified the purpose of the training was to "unify ideas, set clear objectives, train the team." He stated that "Healthy Farmland, Eco-friendly Soil" was our philosophy, but also the responsibility and goal of every employee.
The Company's CEO Yvonne Wang gave a speech through the webcam to encourage employees to work hard, and wish the future success of the company.
Mr. Shijie Lin, the director of the National Agricultural Product Processing Industry Alliance, was invited to give a speech on "the national eco-friendly planting and breeding (planting, breeding, processing) county station development plan" for the staff.