Yangling, Shaanxi— (April 24, 2019)––Kiwa Bio-Tech Products Group Corp. (OTCQB: KWBT) ("Kiwa Bio-Tech" or "the Company"), an emerging agricultural company that develops, manufactures and markets bio-fertilizers for use in the multi-billion China agriculture and aquaculture markets is pleased to announce that the Company's technical team went to Dali County to do the technical analysis in the eco-friendly planting of winter jujube.
In order to promote the establishment of eco-friendly agricultural demonstration park in cooperation with Dali County Government and Shaanxi NK Group Chaoyi Farm Co., Ltd., recently, Mr. Jihong Zhang, Manager of Technology Promotion Department, Mr. Wei Zhao, Assistant of the President, Mr. Chen Ma, Research Assistant of the Kiwa Institute of Ecological Agriculture and Environment, Mr. Fangsen Li and Mr. Xin Chen, technical staff of Technology Promotion Department of Kiwa, entered Xiaopo Village and Fupo Village, Anren Town, Dali County, Shaanxi Province, made a detailed analysis on the situation of winter jujube planting and provided technical services.
At present, the planting area of winter jujube in Dali County is about 450,000 mu (29,970 hectare). The winter jujube industry has become the leading industry in the economic development of Dali County. In 2018, the public brand value of winter jujube in Dali County reached RMB 4.093 billion yuan (approximately $ 0.6 billion USD). The planting area of winter jujube in Xiaopo Village is about 15,000 mu (1,000 hectare), and the planting area of winter jujube in Fupo Village is about 4,300 mu (286 hectare), which are mainly planted in greenhouses.
In the analysis process, Kiwa Bio-Tech's technical team found that fruit farmers in the two villages had some unscientific problems in the management of winter jujube planting, such as unreasonable use of fertilizers and pesticides, inadequate control of pests and diseases, and inaccurate irrigation.
Kiwa's technical team conducted soil collection analysis at 12 points in the two villages based on the differences in the amount of fertilizer used in the region and different types of greenhouses. According to the soil test results, Kiwa's technical team will provide scientific guidance on the application of microbial fertilizer in winter jujube planting in two villages.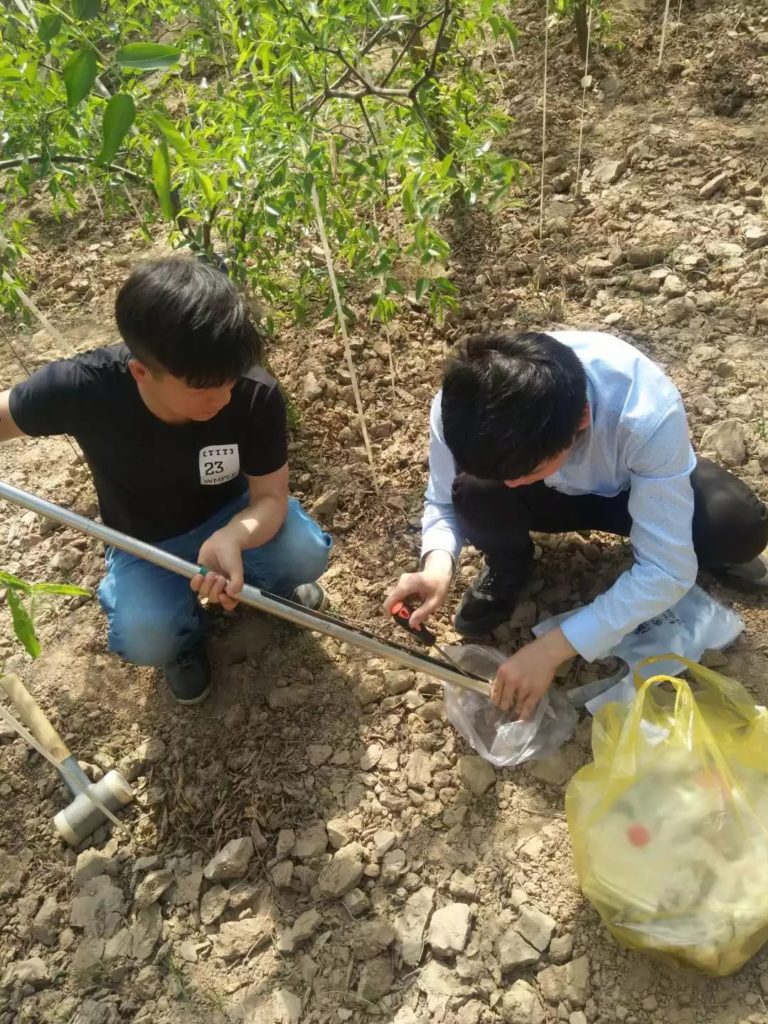 Kiwa's technical team is collecting soil samples of winter jujube orchard in Xiaopo Village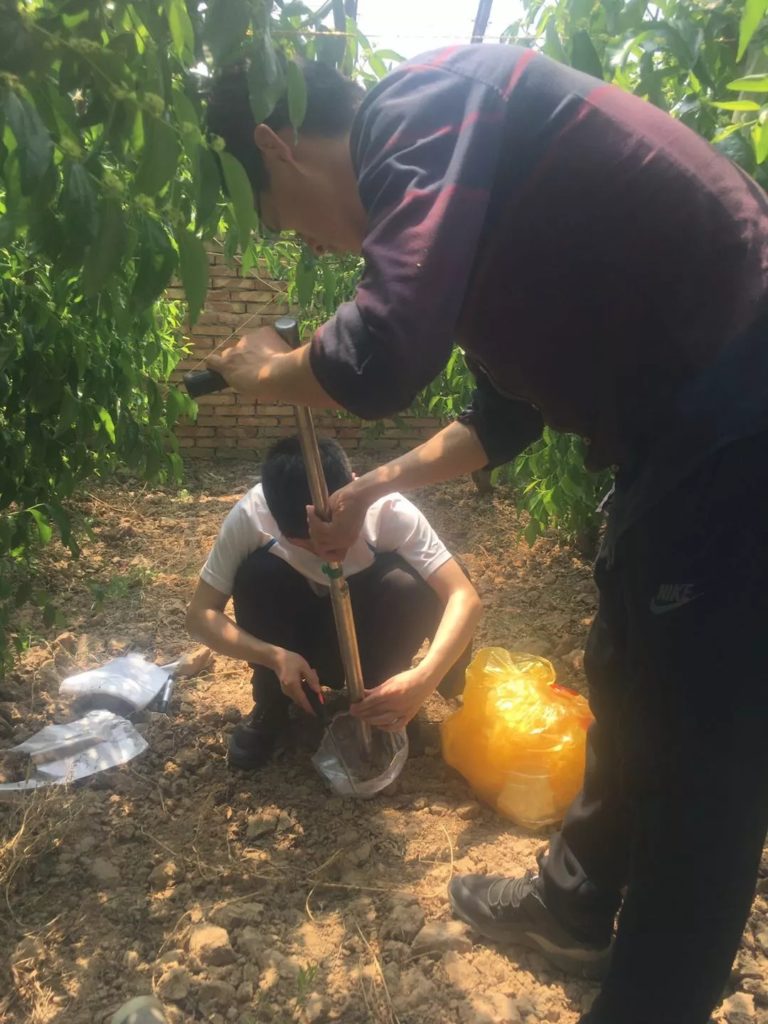 Kiwa's technical team is collecting soil samples of winter jujube orchard in Fupo Village
In addition to soil testing services, Kiwa's technical team will focus on providing more scientific technical guidance services for the problems of winter jujube planting in Xiaopo Village and Fupo Village. With the development of technical services, Kiwa Bio-Tech will cooperate with Dali County Government to establish the first winter jujube eco-friendly agricultural demonstration park in Fupo Village, DaLi County, Shaanxi Province.
About Kiwa Bio-Tech Products Group Corp.
Leader in Eco-friendly Agricultural Industry Chain
Kiwa Bio-Tech Products Group Corp. (KWBT) is a publicly traded company with corporate headquarters in the Yangling, Shaanxi, China. The company develops, manufacture, markets and distributes innovative and environmentally safe bio-technological products for agriculture.
Kiwa's focus is to positively impact the environment by reducing the amount of chemical fertilizers that are being used by agricultural growers in China.
Kiwa Bio-Tech Products Group Corp. products are covered by patent protection and are designed to enhance the quality of human life by increasing the value and productivity of agricultural crops.
For more information on Kiwa Bio-Tech Products Group Corp. or its bio-fertilizer products and smart soil remediation technology, please refer to the Company's website at www.kiwabiotech.com.
Forward-Looking Statements
This press release contains information that constitutes forward-looking statements made pursuant to the safe harbor provisions of the Private Securities Litigation Reform Act of 1995. Any such forward-looking statements involve risk and uncertainties that could cause actual results to differ materially from any future results described by the forward-looking statements. Risk factors that could contribute to such differences include those matters more fully disclosed in the Company's reports filed with the U.S. Securities and Exchange Commission. The forward-looking information provided herein represents the Company's estimates as of the date of the press release, and subsequent events and developments may cause the Company's estimates to change. The Company's actual results may differ materially from those anticipated in the forward-looking statements depending on a number of risk factors including, but not limited to, the following: general economic, business and environment conditions, development, shipment, market acceptance, additional competition from existing and new competitors, changes in technology, the execution of its ten-year growth plan, the foreign exchange risk amid the unexpected announcements by the PRC government and various other factors beyond the Company's control. Kiwa Bio-Tech Products Group Corp. specifically disclaims any obligation to update the forward-looking information in the future. Therefore, this forward-looking information should not be relied upon as representing the Company's estimates of its future financial performance as of any date subsequent to the date of this press release.
Contact:
Kiwa Bio-Tech Products Group Corporation
ir@kiwabiotech.com