Ontario, CA— (October 29, 2017)-Kiwa Bio-Tech Products Group Corporation (OTCQB: KWBT) ("Kiwa Bio-Tech" or the "Company"), a manufacturer focused on eco-friendly bio-based fertilizers while promoting eco-friendly agriculture, is pleased to announce that the Company received the award of the "2017 New Long March Pioneer Model Enterprise in Soil Remediation and Agricultural Technology Extension" at the 2017 China Apple Industry Development Conference ("Conference") in Yan'an, Shanxi Province.
China is one of the largest countries for apples production throughout the world, which accounts for 56% of the world's overall amount. The annual production of apples in China reached 34 million tons by the end of 2016, and the production in Shanxi Province has exceeded 10 million tons. The conference was sponsored by the China Agro-Technological Extension Association ("CATEA") and reported by Southern Farmer's Daily, Agricultural Wealth Website, and Agricultural Wealth Magazine.
The purpose of the conference was twofold:
1.To achieve the apple industrial upgrading and build well-known brands.
2.To recognize and reward the enterprises that significantly contributes to the soil ecological maintenance and agricultural techniques promotion.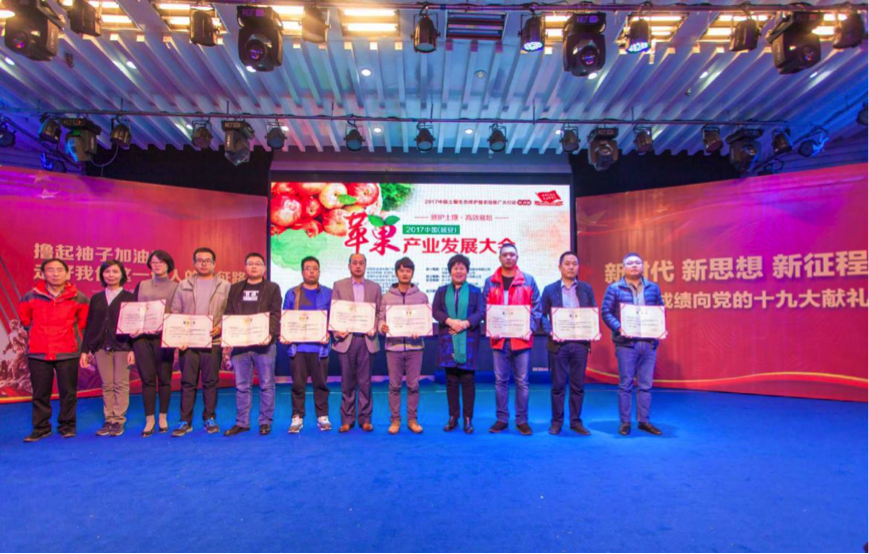 At the conference, Kiwa Bio-Tech sought the opportunities to establish its second agricultural experiment and demonstration station. Over 500 orchardists and corporate representatives from the fruit industry attended the conference that allowed Kiwa Bio-Tech to showcase various biological fertilizer products that attracted many potential customers.
In the pursuit of increasing production, orchardists are facing the problems of the soil hardening and heavy metal pollution. It is imperative to promote sustainable agriculture to enhance the quality of the apples. Kiwa Bio-Tech, as the leader in the eco-friendly agricultural industry chain, was recognized as the "Pioneer Model Enterprise" for promoting the eco-friendly biological fertilizer products, method of natural farming, and soil remediation.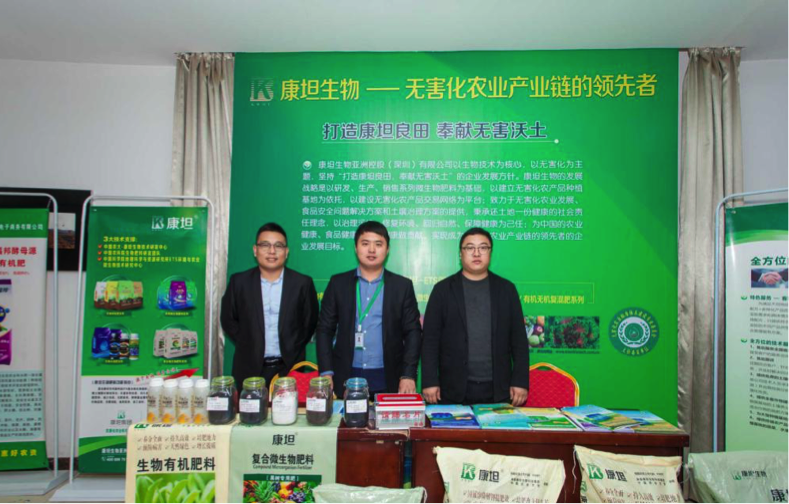 (Kiwa Bio-Tech's exhibition booth)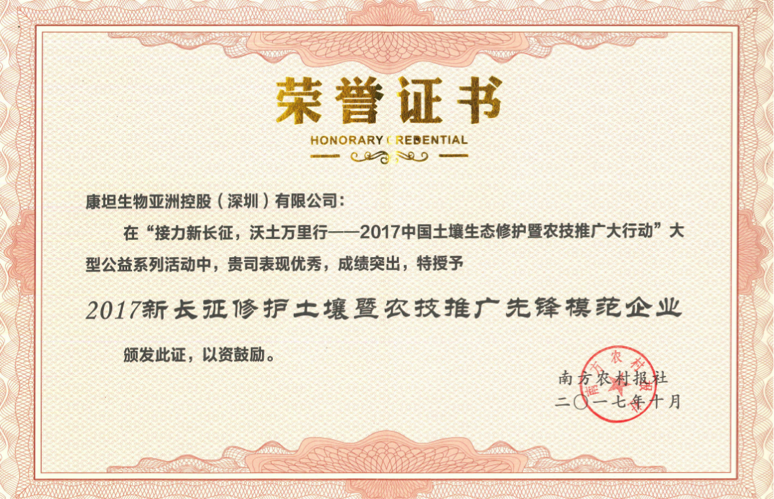 (Honorary Credential: 2017 New Long March Pioneer Model Enterprise in Soil Remediation and Agricultural Technology Extension)